QUOTE(helena @ Dec 4 2007, 05:39 PM)
i made this lovely gratin couple of times already - basically you roast some sliced sweet potatoes (jersey white on the pic), top with rajas con crema (roasted and peeled poblano torn into strips, sliced white onion and creme fraiche) and roast until everything is cooked.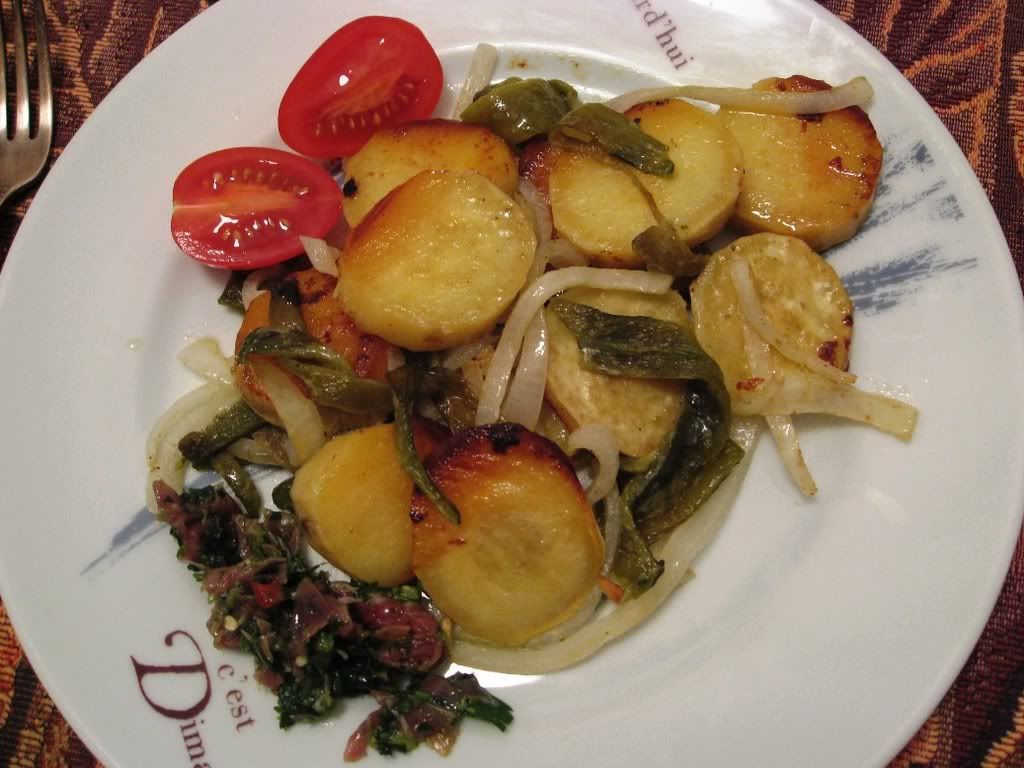 Oh, yum! That made me lick the screen.