Some pix from a recent outing to Chungking restaurant, located at 206 S Garfield Ave, Monterey Park, east of downtown LA. These were taken with my little spy camera, so they're like cheap food porn picked up in the sleazy part of town, rather than arty, glossy food porn from the ritzy part of town.
As usual, please forgive and correct any errors in my descriptions.
Some starters from the cold table up front - seaweed salad, covering Chinese ham, and cucumbers. Inexplicably, the woman insisted on putting the seaweed salad on top of the ham...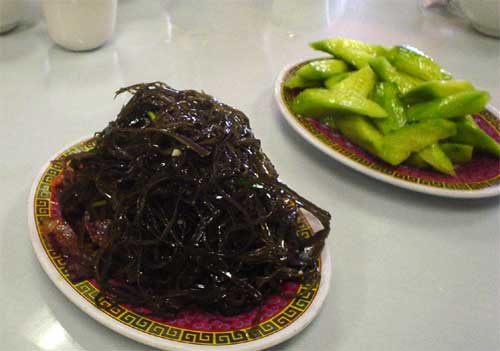 I'm not sure of the name of this on the menu, but it was something like dumplings in spicy broth. A first for me, and delicious.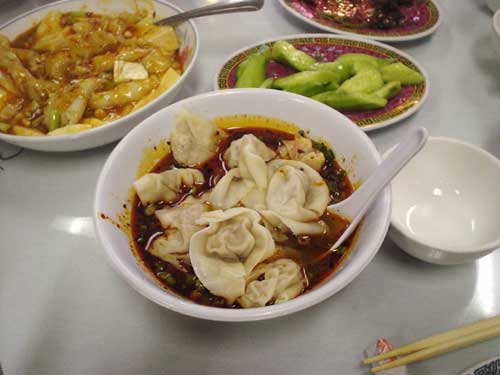 Stirfried fish and tofu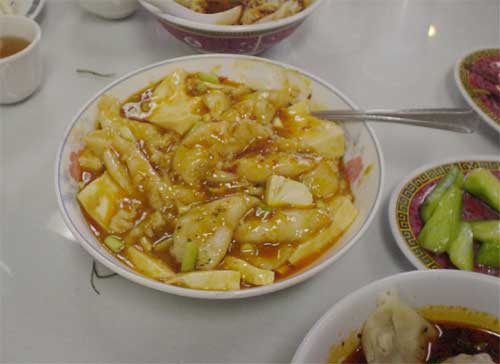 Diced chicken with chilis and Sichuan peppercorns - neither as hot nor as numbing as I recall, but still quite good.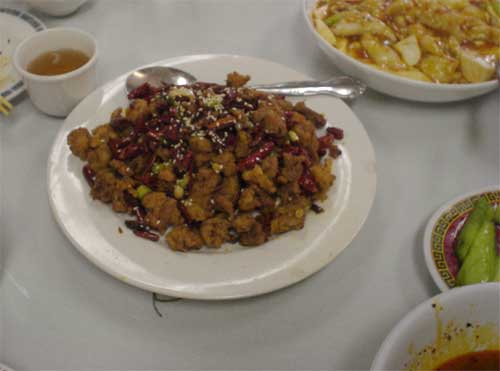 Three flavors sizzling rice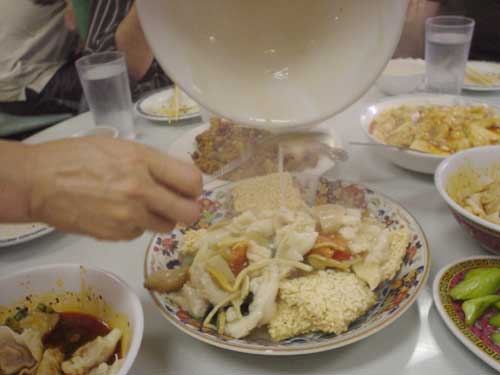 The spareribs with Sichuan pepper is no longer made there - these are fairly straightforward, and surrounded by shrimp styrofoam chips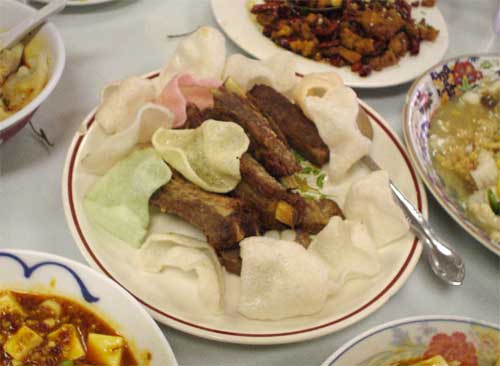 Mapo Dofu