About 3 weeks ago, a few of us at work flew up to Vancouver BC for a day of doing research in the airport. When we broke for lunch, we settled on a new little restaurant called Koho.
Lo and behold, they had eggs benny on the menu, in fact, several varieties of eggs benny, being the official city breakfast and all.
Naturally, I had to try it, so I ordered the West Coast Benny (lox instead of canadian bacon).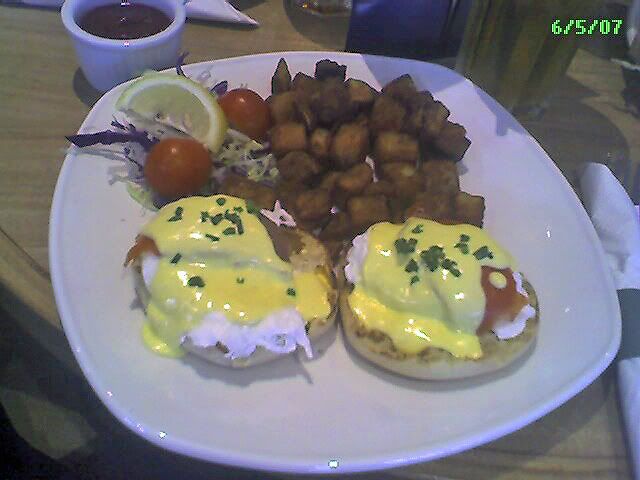 I have to say, that it was better than I expected for airport food. And I believe it was actually real hollendaise. Kudos to Koho!