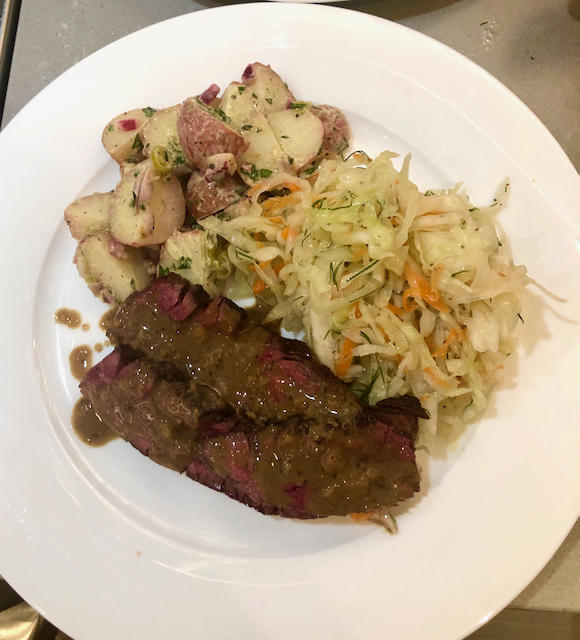 Pan roasted onglet, with a mustard/horseradish pan sauce. Potato salad and cole slaw.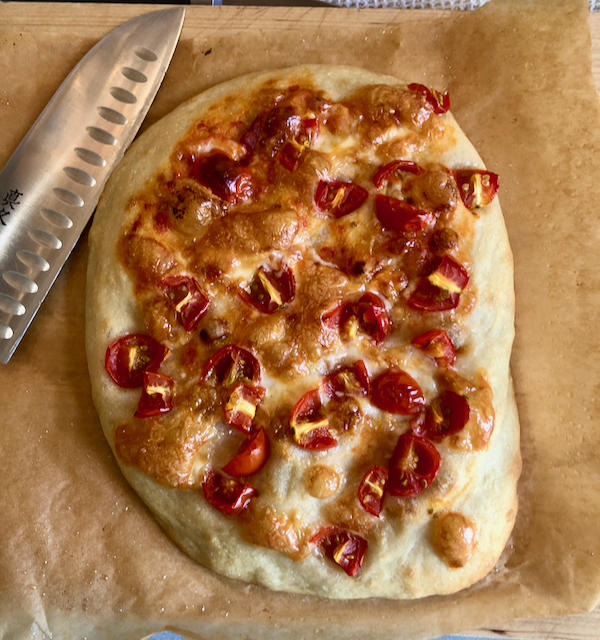 "pizza" with a now 4-day old refrigerator dough. Gets weirder every day.
With a side of roasted brussels sprouts and a schtickle of bacon.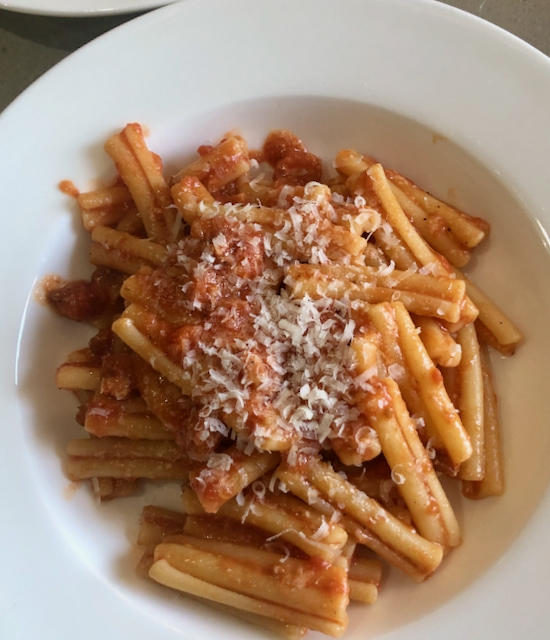 Cascarecci all'Amatriciana. This was going to be our Sunday supper, served at 3 PM-ish or so. Which meant we were hungry around 8 last night, so...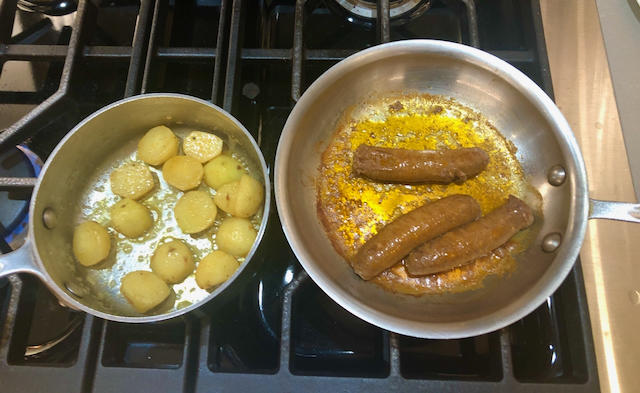 I did a quick cook of some D'artagnan merguez and a few potatoes I had saved from the potato salad, which I boiled and then sautéed in butter and pimentón. Served with hot mustard and some of the freshly baked bread.